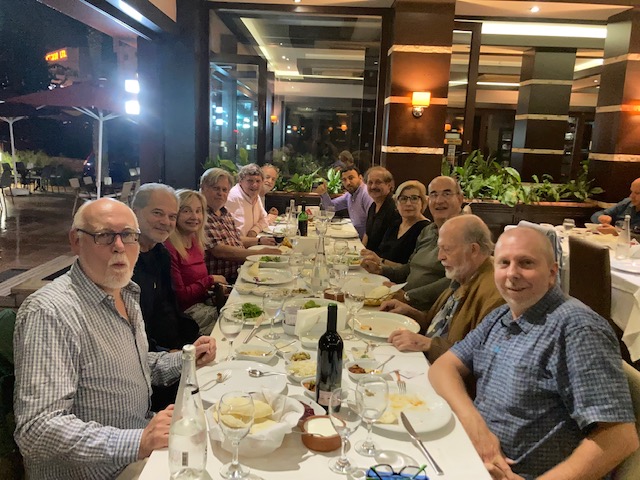 Famagusta (TNRC) Meeting
30/31st October 2021
After one year wait due to Covid and following the decision taken in Bari 2019, the Mediterrean Chapter managed to gather up to 12 travelers from Azerbaijan, Portugal, Spain, Turkey as well from USA in the different activites.
The meeting started on Saturday, October 30 in the afternoon, in of Larnaca (Cyprus) with the aim of visiting the British Base of Dhekelia, which meant a new territory of the TCC for most of participants, there we visited the town of Pyla located in the UN Buffer zone where the Greek and Turkish communities coexist quietly. Once we crossed the border with the TRNC and arrived in Famagusta, the meeting continued with a dinner in which we could taste the specialties of Turkish-Cypriot food, where the coordinator Francesc M. Borrull thanked all the participants for the effort made to attend the meeting.
On the second day, the participants started the day visiting the ruins of Salamis, the St. Barnabas monastery and they toured the Karpass peninsula to the Sant Andreas monastery. After a meal in a seaside restaurant, the visit continued with a walk in the ghost neighborhood of Varosha and in the old town of Famagusta.
Back at the hotel, the participants met in a regular chapter meeting with the following agenda: Chapter Development and activities done 2019-21 and Confirmation of the new Coordinator. Two special topics were discussed: How to improve the Chapter meetings and the election of the candidate places for the III International Meeting to be held in autumn 2023: Bonifacio Strait (Corsica / Sardinia); Beirut or Algiers (To be decided by all members in a vote to be held before the end of the year)