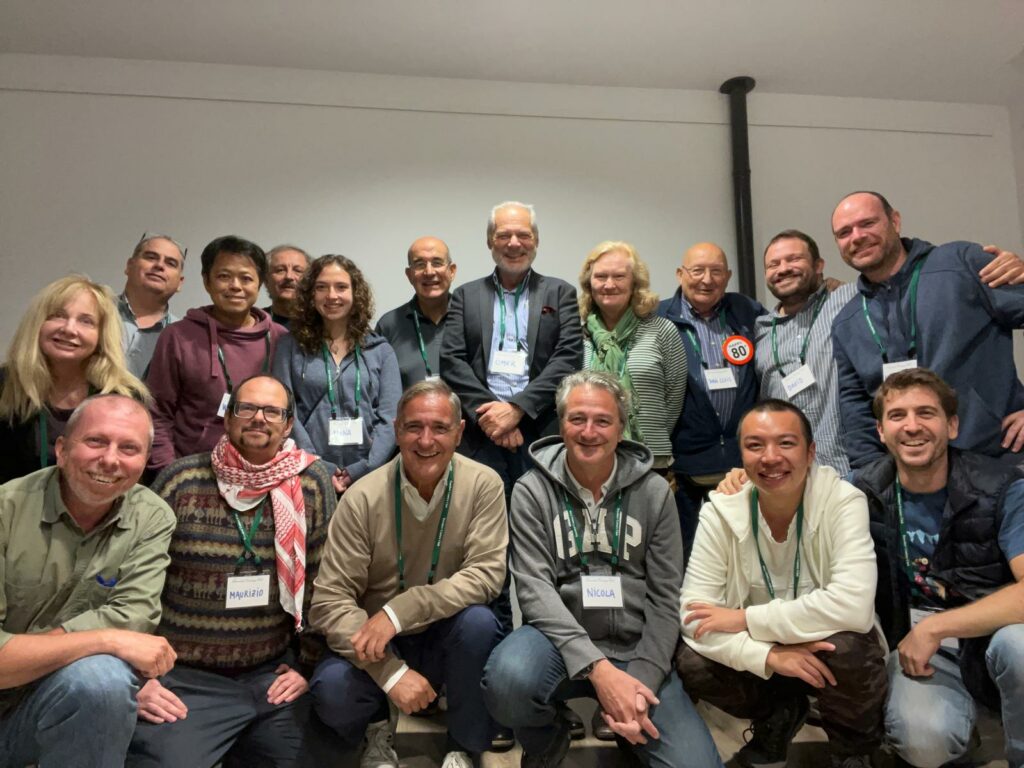 Summary
The TCC MED held a meeting in the town of Llívia (a Spanish enclave within France) located in the Catalan region of La Cerdanya.
Up to 19 travelers of different nationalities, a couple of them attended the meeting online.
Friday, October 29th highlights:
Sharing travel experiences from: Angola, Armenia, Belize, Canada,
Mexico, Mustang, Nicaragua, Spain and Uganda.
The delivery of the first prizes "Mediterranean Challenge" to Joao Paulo
Peixoto and Luis Filipe Gaspar.
The choice of the place that will host the 2023 meeting: Algiers
Delivery of the Diploma accrediting the Diamond category to Juan Luis
Pons.
The conference by Mr. Bregolat, ex-ambassador of Spain in China and Russia explaining the reasons for the Ukraine-Russia conflict
Sunday 30, the participants visited the French towns of Montlluis and Vilafranca de Conflent (WHS), the monastery of San Martí del Canigó and they have ridded on the mountain train "Tren Groc".
During the meeting the participants were able to enjoy the culinary specialties of the region, among which the "Trinxat de Cerdanya" or "Ànec amb peres" .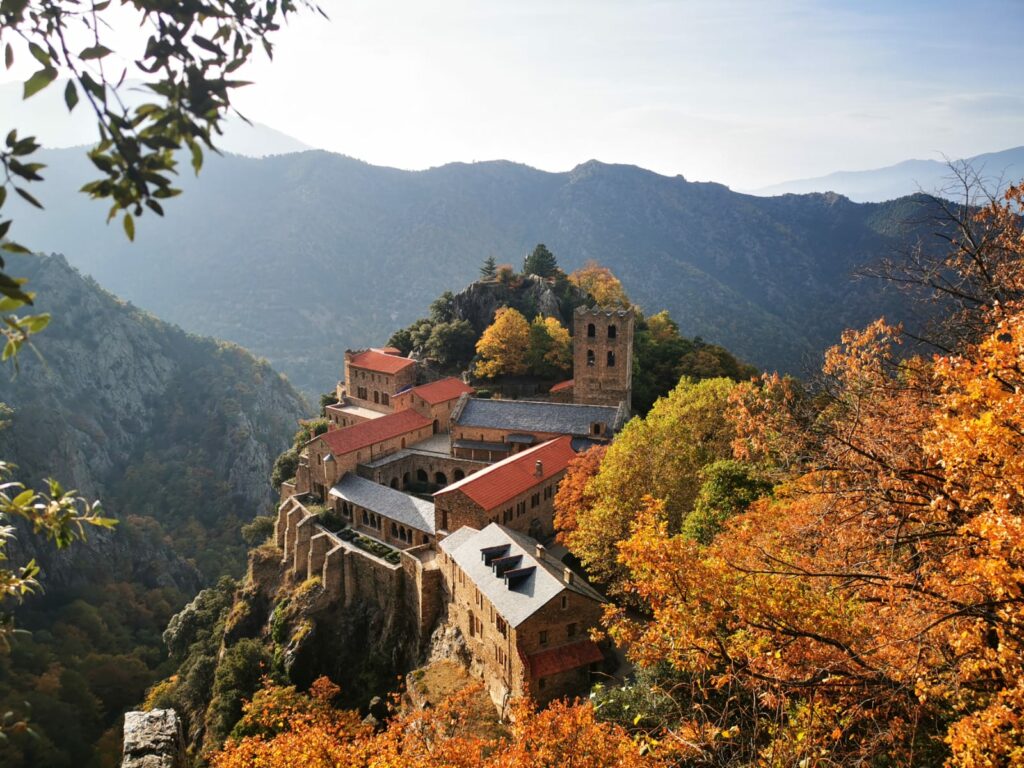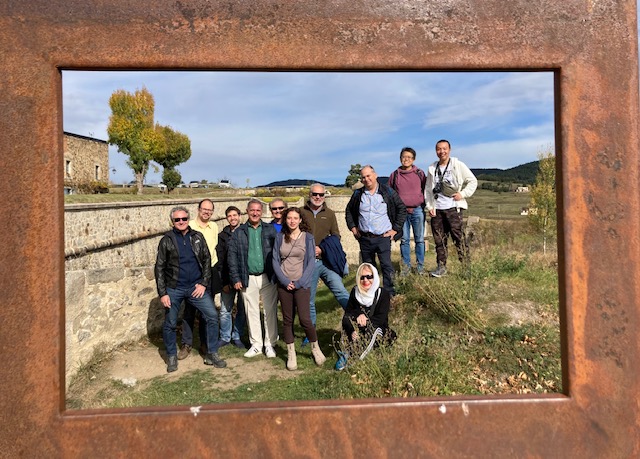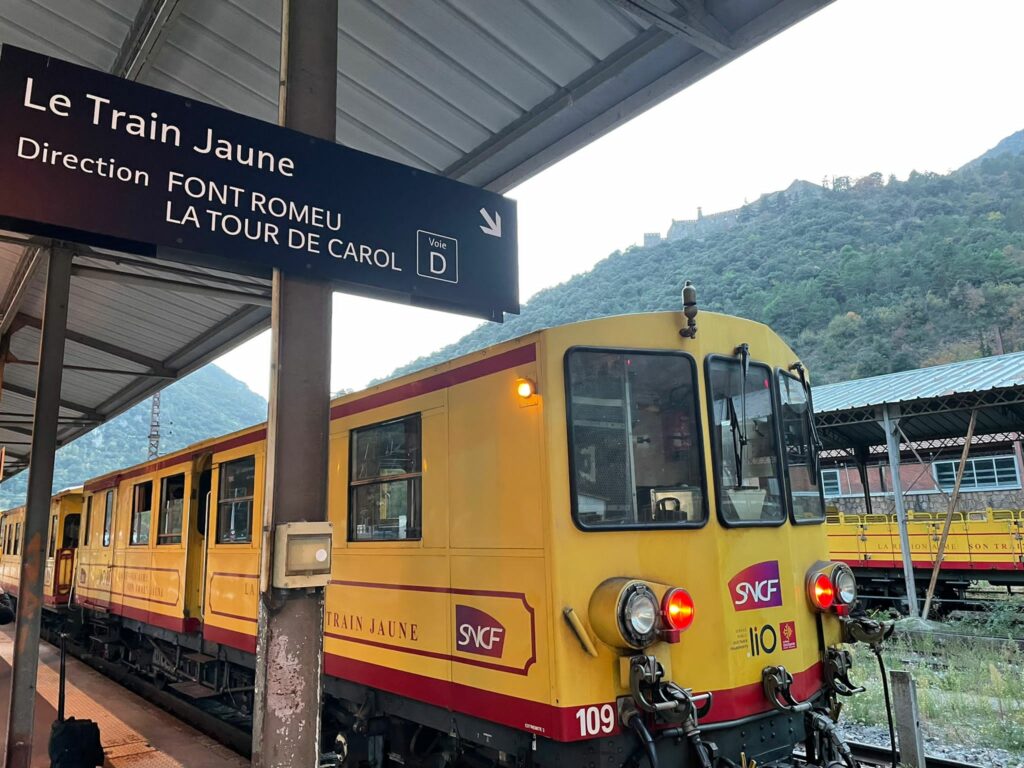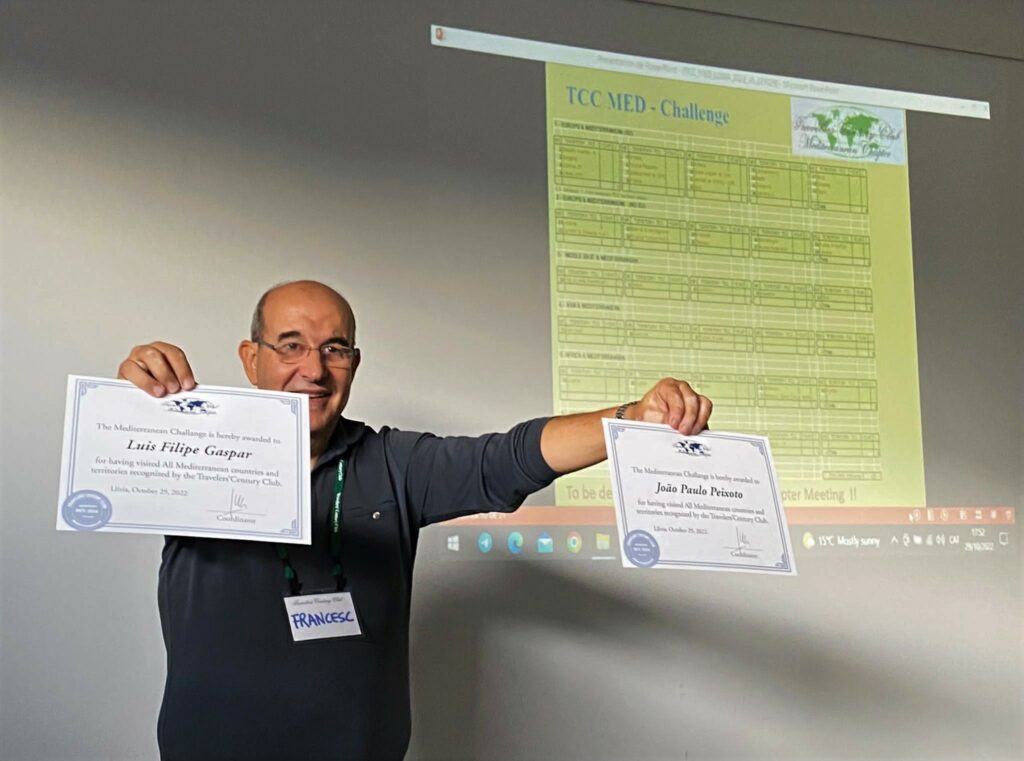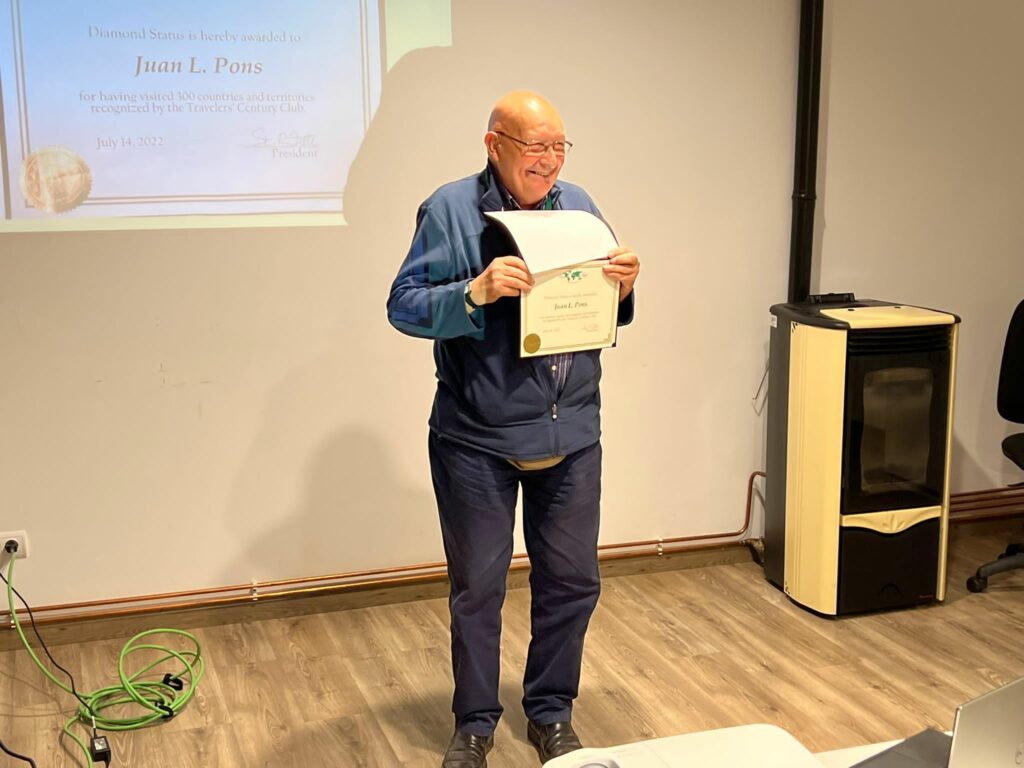 Agenda
Saturday 29th October
13:30 h Welcome Cocktail – Lunch
15:30 – 19:30 h – TCC Meeting / Conferences
20:00 h Dinner: Restaurant "Casa PLanès" – Sallagosa

Sunday 30st October
09:00 – 12:45 h Visits: LLívia, Yellow Train; Vilafranca Conflent
13:00 – 14:30 h Lunch Break & Networking
14:30 – 18:00 h Visits: Fort Liberia, Sant Martí del Canigó, Montlluís (WHS)
20:00 h Farewell Dinner: Restaurant "Cal Cofa" – Llívia

Other sites of interest in the near by (Extension 31st OCT/1st NOV
Andorra : Andorra la Vella, Madriu Valley (WHS)
Spain : Os de Civis, La Seu d'Urgell
France : Mont Perdu, Circ de Gavarnie, (WHS), Albí (WHS)